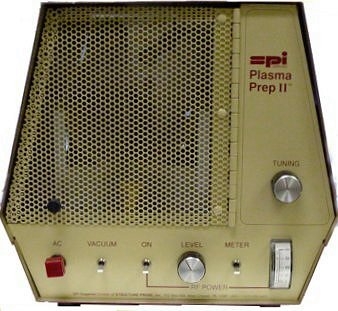 SPI Plasma Prep II Replacement Parts
No Longer Sold
The popular Plasma Prep II and its RF tube technology is no longer available. It has been replace by the Plasma Prep III. But this does not mean that SPI Supplies no longer support this instrument! Commonly needed consumables can be found on this page. Should additional repair and services be needed, please contact SPI Supplies to see what can be done to continue to support your instrument.
For our Plasma Prep II Instruction Manual.
For our solid state RF plasma system please got to the Plasma Prep III.
Items in SPI Plasma Prep II Replacement Parts