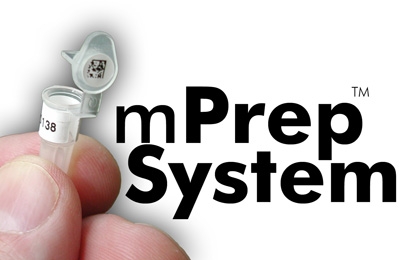 mPrep System
A Better Way to Prepare TEM Specimens and Grids
The mPrep™ System is a new concept for gaining personnel efficiency, improving quality and reducing cost in microscopy and histology laboratories.
A highly flexible system for processing and storing microscope specimens, it offers benefits to labs of any size. Whether working with single specimens or dozens at-a-time, users can adopt the mPrep System without changing established protocols.
The System consists of mPrep/s™ capsules for fixation and embedding steps and mPrep/g™ capsules for staining and archiving TEM grids.
Subcategories in mPrep System