SPI Supplies Brand Carbon Fiber (Thick) 2mm diameter 1 m long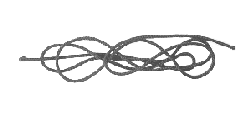 SPI Supplies Brand Carbon Fiber (Thick) 2mm diameter 1 m long
| | |
| --- | --- |
| Quantity | 1 |
| Item | 11431-AB |
| Availability | In Stock |
| Quantity | Price |
| --- | --- |
| 1 to 9 | $21.11 |
| 10 and up | $19.00 |
SPI Supplies Carbon Fiber (Thick)
Thickness: 2.0mm
Density: 1.6g/meter
Thick fiber (and original product)
Carbon coating of specimens is essential to conduct charge away from the area being analyzed in the SEM. The SPI Module™ carbon coater and many other carbon coaters use carbon fiber as the source of carbon for evaporation.
This is the original high purity thick carbon fiber that is already in use in numerous laboratories worldwide. Recommended for use in carbon coaters manufactured by Quorum Technologies, Agar Scientific, Cressington and Emitech, plus others that at one time carried the names of Polaron, Bio-Rad Laboratories, Fisons Instruments and Technics.
SPI Supplies carbon fiber is purified to a total impurity content of less than 20 parts per million as determined by optical emission spectroscopy. A typical batch analysis shows one or two elements at a level of a few parts per million. SPI Supplies carbon fiber range are treated with a proprietary process so that the ends, when cut, resist unraveling, something very important for anyone who has ever attempted to string a segment of carbon fiber across the posts of the typical carbon fiber head.

Generally, there is a range of preferences depending on the specifics of the samples being coated, and the details of the operation of specific carbon coaters. For most carbon coaters, and many users, it is difficult to control the thickness (relative to a vacuum evaporator) but by selecting more carefully and precisely the diameter/density of the fiber, one can obtain much more highly reproducible coating thicknesses.
But one should pay attention to the recommendation of the manufacturer of their units and at least use that recommended diameter of fiber as a starting point from which one can use either a thicker or thinner fiber.