Carbon Conductive Paint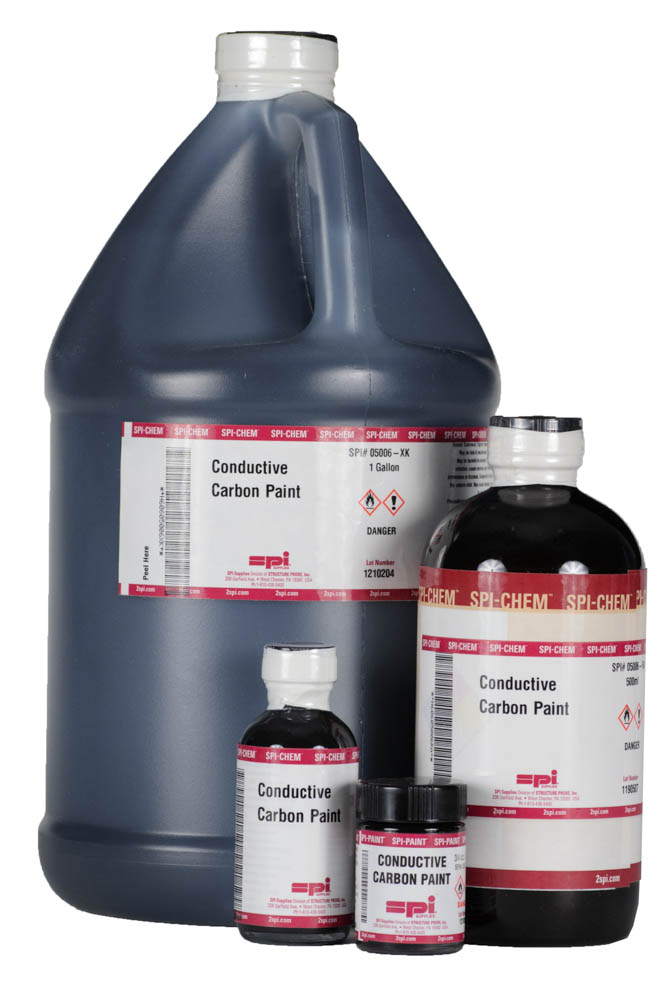 This is the biggest selling carbon paint for SEM labs.
The micro-graphite particles are uniformly dispersed in isopropanol and air-dry rapidly at room temperature. Although there are some low level impurities, these are generally not seen by most energy dispersive x-ray spectroscopy (EDS) systems. The SPI Supplies Carbon Conductive Paint is very easy to use with our exclusive brush applicator cap. The Carbon Conductive Paint is formulated with a small amount of a special polymer to give extra adhesive characteristics to the paint. If the Carbon Conductive Paint should dry out, it can be re-suspended with our Thinner for Carbon Conductive Paint. The SPI Supplies Carbon Conductive Paint products have essentially an infinite shelf life. We guarantee the product's integrity in its unopened state for as long as is needed for the customer's use date.
Typical Applications:
Vacuum Tubes
Printed Circuits
Bleed Paths
Low Noise Communication Cables
High Resistance Coating on Plastics
Static Bleed
Shielding
Impregnation of fibers and paper
Analytical instrumentation applications (e.g. SEM/EDS)