SPI-Chem ERL 4221 Epoxy Plasticizer, Vinylcyclohexene Dioxide, CAS# 2386-87-0; 2611-00-9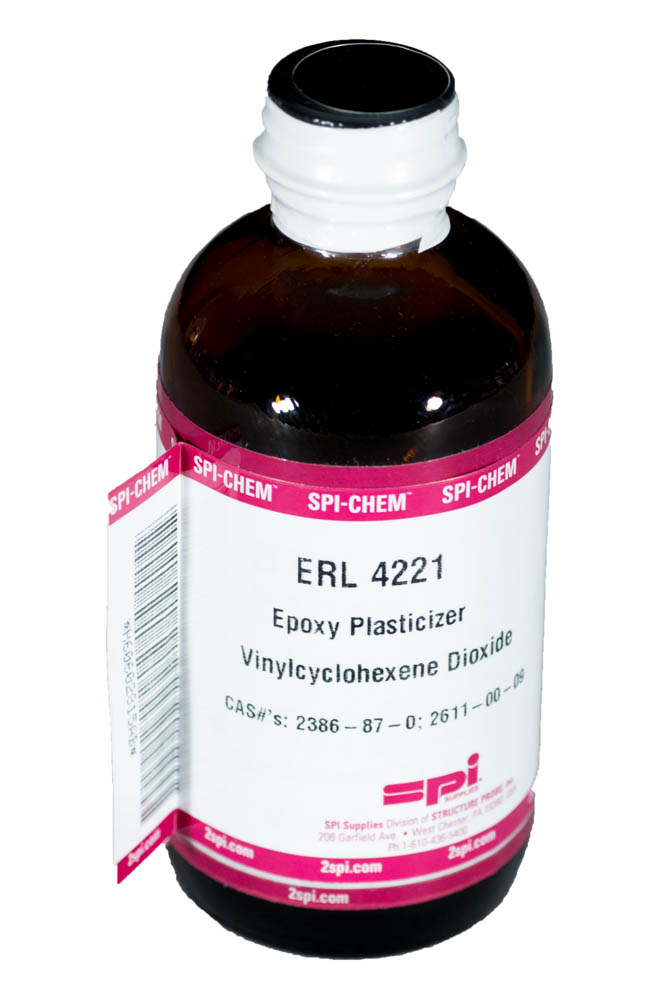 SPI-Chem ERL 4221 Epoxy Plasticizer, 100 g, Vinylcyclohexene Dioxide, CAS# 2386-87-0; 2611-00-9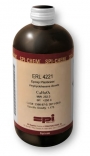 SPI-Chem ERL 4221 Epoxy Plasticizer, 500 g, Vinylcyclohexene Dioxide, CAS# 2386-87-0; 2611-00-9
| | |
| --- | --- |
| Size | 500 ml |
| Item | 02815-AF |
| Availability | In Stock |
| | |
| --- | --- |
| Chemical Formula: | C14H20)O4 |
| CAS#: | 2386-87-0; 2611-00-9; others not available |
| Formula Weight: | 252.3 |
| RTECS #: | Not available |
| Apperance: | Low viscosity liquid |
| Color: | Not available |
| Odor: | Characteristic |
| Boiling Point: | >250° C / >482° F |
| Melting Point: | -70° C / -94° F |
| Specific Gravity (H2O = 1): | 1.173 |
This is the "replacement" for the original ERL 4206, a component of the widely used SPI-Chem® Low Viscosity Kit, Spurr Formulation.
ERL 4206 is no longer produced nor available anywhere in the world.
Testing of ERL 4221 as a plug-in replacement for ERL 4206 indicates that on a blind test, users cannot tell the difference.
PLEASE NOTE - the Low-Viscosity Kit recipe must be adjusted to account for differences in properties that exist between ERL 4206 and ERL 4221.
When using ERL 4221 as part of the Low Viscosity Spurr Formulation embedding kit, refer to the use instructions here