NyeTorr 5200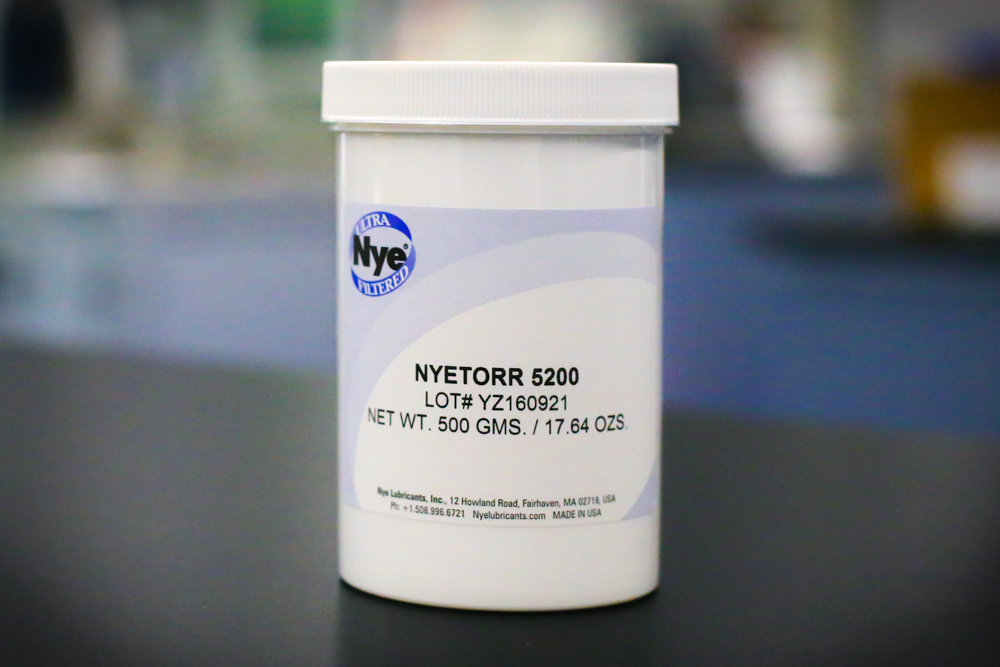 NyeTorr 5200 10cc Syringe

NyeTorr 5200 is a soft, ultrafiltered PTFE thickened, medium viscosity cyclopentane grease intended for high vacuum and clean room applications, spacecraft and semiconductor manufacturing equipment.
Temperature Range (° C): -45 to 150
Base Oil Pressure (25° C): 4 x 10-12 Torr

Microscopic Particulate Contamination (FTM 791, 3005.3): <300 particles/cc, <35µm
(See Technical Data Sheet for more specifications)

Nye Lubricants for Vacuum & Cleanroom Applications
NyeTorr® is a unique line of lubricants designed for the rigorous demands of the Semiconductor Production Environment. These products have been developed with several key parameters in mind: Low Outgassing, High Temperature Stability, Aggressive Chemical Resistance, Wear Protection, and Cleanliness. The raw materials used in NyeTorr® formulations are tightly controlled on a molecular level to limit the Vapor Pressure, Outgassing, and Contamination. Nye tests and certifies the vapor pressure of each batch to guarantee that the vapor pressure on the label matches the actual vapor pressure of the lubricant. Additionally, all NyeTorr® lubricants are subjected to a proprietary "Ultrafiltration Process" which removes microscopic particulates and homogenizes agglomerated thickeners.