Type NVH Cargille Immersion Oil, Highest Viscosity 21,000 centistokes for Microscopy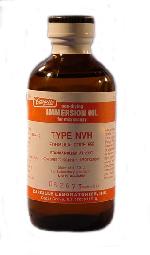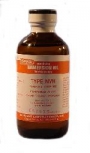 Type NVH Cargille Immersion Oil, Highest Viscosity 21,000 centistokes for Microscopy, 30 ml 1 fl.oz
| | |
| --- | --- |
| Volume | 30 ml |
| Item | 04107-AB |
| Availability | In Stock |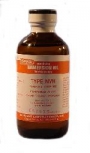 Type NVH Cargille Immersion Oil, Highest Viscosity 21,000 centistokes for Microscopy, 120ml 4fl.oz
| | |
| --- | --- |
| Volume | 120 ml |
| Item | 04107A-AB |
| Availability | In Stock |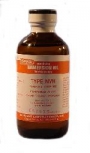 Type NVH Cargille Immersion Oil, Highest Viscosity 21,000 centistokes for Microscopy, 480ml 16fl.oz
Type NVH: Extra High Viscosity Fluids.
High viscosity (21,000 centistokes).
For Horizontal, Inverted and Inclined Instruments and Projection Equipment:

If these high viscosity oils are not used, then the fluid can run out of place and on to surfaces where the are not wanted. Types NVH and OVH meet such requirements having viscosities of 21,000 and 46,000 cSt respectively.
Special Properties and Applications:
Because of widespread availability, consistent quality and close specifications, Cargille Oils are used as temporary mounting media, fluid mounts (permitting specimen rotation), calibration liquids, optical coupling fluids, combination protective coating and examination fluid, transparency medium for translucent materials, and membrane filter clearing agent.

It is important to note that all Cargille oils for microscopy are 100% PCB-free and are offered in three different viscosities but which can be easily mixed for any required intermediate viscosity. Each bottle includes a convenient and easy-to-use glass applicator in a screw down cap.