Safety Labeled Wash Bottles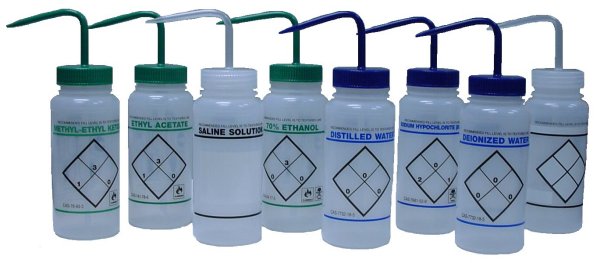 In addition to the labeling being silk-screened in bold, eye- catching colored letters, there is also the standard diamond alert symbols to indicate the type of hazard that the bottle contents might present.
Bottles are designed with wide mouths for easy and convenient refills.
Why use safety labelled bottles?
Eliminate those accidents that come from using mislabelled or an illegibly labelled liquid product in the laboratory and use the range of safety labelled plastic wash bottles. These are of course comfortable "squeeze" bottles made from low density polyethylene and with closures molded from polypropylene. Low density polyethylene is highly resistant to most common laboratory solvents and liquids.