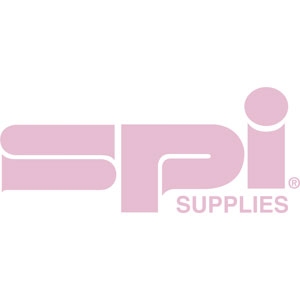 Light Microscopy Diamond Knives (Thick Section)
SPI Supplies offers the busy histologist or others working in light microscopy areas an outstanding range of diamond knives for light microscopy and all histology related work.
When an SPI Supplies diamond knife is ordered, there is a two step selection process, first the selection of the diamond, and then the selection of the boat.
For work on frozen specimens, to be examined by light microscopy, we recommend the diamond style of LC. The default angle is 45° and is our recommendation for most customers. Always select cryo boat styles "D" (for dry) or "W" (for wet) depending on the type of sectioning you are doing.
For room temperature sectioning, select diamond style "LH". Depending on the diamond length, we would recommend boat style "P" or "S". Be sure to specify your boat style when ordering.
Items in Light Microscopy Diamond Knives (Thick Section)