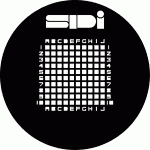 Index Grids For Quantitative TEM Studies
Originally conceived by our own analysts doing TEM asbestos work, we realized the importance of not only having a good and easy-to-use "finder" or "index" grid, but it was also important that each grid square have the same, precisely controlled, open area. Other index grids did not have this feature. And we also knew that for verification counting (one person checking someone else's measurements), it was also important to be able to put the grid back into the TEM at precisely the same orientation as it was inserted the first time by the first analyst.
Choose your preference in grid style from SPI Regular, SPI SuperGrid™ or SPI Slim Bar®. And also select from copper, nickel or gold depending on the specific nature of your work.
Items in Index Grids For Quantitative TEM Studies