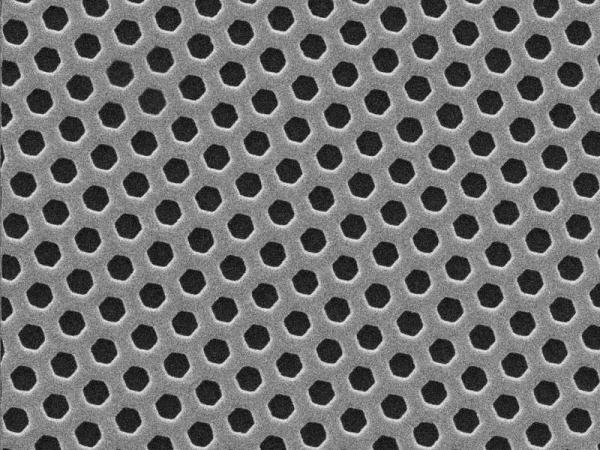 Fine Mesh Grids Hexagonal
SPI Supplies Hexagonal Fine Mesh is manufactured the same way as our square mesh. However the use of a hex instead of a square mesh gives greater open area that the equivalent square mesh product.
Available in copper, nickel and gold.
Precise - Holes are burr free with sharp edge definition, and smooth walls.
Tight Tolerances - Especially at low micron sizes.
High Transmission Rates - Unique production allows for high open area.
Two Basic Sizes Available - 1x1" and 3x3"
Items in Fine Mesh Grids Hexagonal