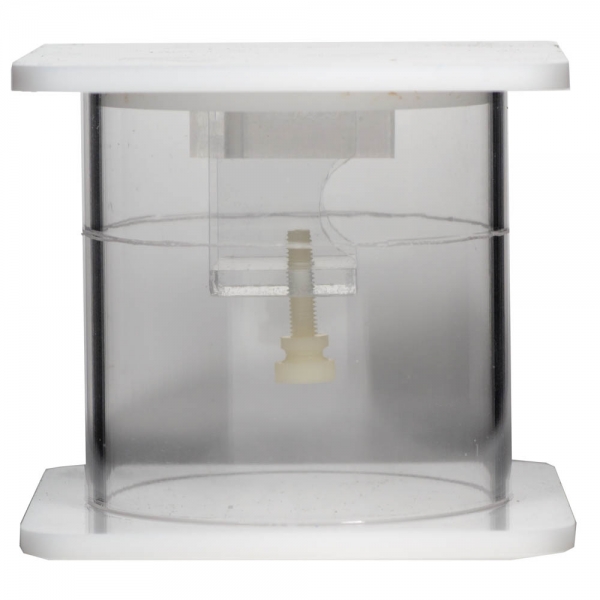 Diamond Knife Cleaner
This is an instrument specifically designed to clean diamond knives. It includes a 100 ml beaker and a special holder to clamp an SPI Supplies or any other "standard" diamond knife having a 3/8" (9.5mm) wide base. This means that the cleaner can hold virtually any diamond knife being made in the world today, so long as it is from a major manufacturer.
The SPI Diamond Knife Cleaner should be a part of every laboratory's program of Diamond Knife Maintenance and Storage Program and every laboratory's Diamond Knife Handling Program.
Items in Diamond Knife Cleaner