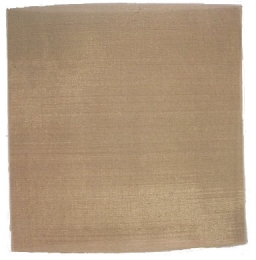 SPI Supplies Brand Stainless Steel Mesh, Size 50 Mesh, 150x150 mm(6"x6") Square
Availability In Stock
| | |
| --- | --- |
| Quantity | Price/EA |
| 1 to 9 | $39.22 |
| 10 to 29 | $35.30 |
| 30 and up | $33.34 |
SPI Supplies Brand Stainless Steel Mesh, Size 50 Mesh, 150x150 mm(6"x6") Square:
This stainless steel grid mesh, 50 bars per inch (e.g. 50 mesh) has useful applications in the electron microscopy laboratory, especially for the support of TEM grids when being washed using Jaffe wick or other techniques. Our own custom coated grid makers much prefer it to any kind of paper support when making carbon or other coated grids. For example, the grids pump down much faster than when supported on paper because there are no moisture absorption issues, especially in more humid climates. If you are making your own carbon or other support films, when all costs are taken into consideration, as well as the value of your time, it might make sense for you to be purchasing already-coated grids from SPI Supplies.
If you are making your own coated grids and if you are an SPI Supplies customer having problems with their production, we can put you in direct contact with the grid coating division of SPI Supplies and help you solve your problems. Just let us know the details, as you see them and we will try our best to give you assistance.
Dimensions:
150X150 mm square

Specifications:
Bar width: 200 µm
Hole size: 340 µm
Pitch: 540 µm