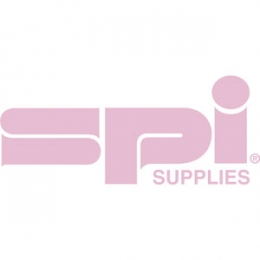 SPI Supplies Brand, Student Tek Agate Mortar and Pestle Set 100x80x37mm, Deep Style
Available While Supplies Last!
Inside Diameter: 100 mm
Outside Diameter: 80 mm
Depth: 37 mm
The agate from which the SPI Supplies mortar and pestle sets are made occurs in nature, and the rock contains imperfections. Many of these imperfections affect the working surface of the mortar, and these mortars must be either reworked completely or discarded. In some cases, however, the imperfections occur in portions of the mortar that do not affect the working surface. These cosmetic flaws do not affect the performance of the mortar in any way, but they do detract from its appearance. In some cases, the mortar can be reshaped, but in others, they take the form of one or more small holes. In other cases, there are interfaces in the rock that look to the untrained eye like cracks. We offer these mortar and pestle sets as StudenTek products.
SPI Supplies StudenTek mortar and pestle sets are guaranteed against defects that affect their performance in their intended use for grinding samples for laboratory use.