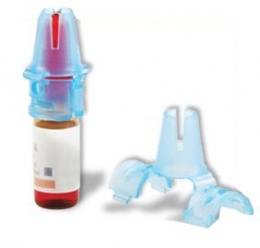 Quantity Options for SPI Supplies Universal Ampoule Breaker

The SPI Supplies Universal ampoule breaker is the first of it kind to address both the issue of safe opening and safe disposal of glass ampoules of all available commercial sizers. Fits all size ampoules ideal for use with osmium tetroxide and/or gluteraldehyde.
Construction of the breaker is chemical resistant polypropylene.
Pack of 100